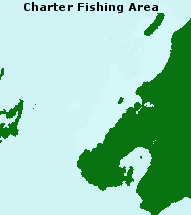 GOOD TIMES GOOD TIMES
Gift vouchers for Christmas
Fishing tackle and bait provided
Qualified skipper/fisherman
Smaller group bookings can be taken affordably
Larger groups for team building / social clubs
Filleting and guidance
See the homepage for regular join in trips individual bookings
Year round tarakihi and blue cod
Groper fishing
Snapper and Kingfish in Season
We cover from Kapiti fishing charters to Mana and Makara.
Try a fishing charter for treating the customers or staff or for corporate entertainment.
My focus is on providing a worthwhile Porirua Wellington fishing experience at the right price and make sure you get some fish. It is usually general bottom fishing but can be spinning or jigging and every effort is made to connect you with some good fish. I have many spots on my G.P.S.giving you access to the wide range of fish species in the Wellington area.Tarakihi and blue cod can be caught year round and can be a regular catch on most trips.
Delicious snapper can be targeted from Nov to May but the best time is January to April. We have landed snapper up to 13kg in fact we got one this year see it on our facebook page but usually 1 - 3kg they are less common than further north but can be quite abundant at the right time of the year in the right spot.An evening trip for snapper is a good experience,you can jump on the boat right after work and fish through till dusk the most productive time.
We often have a go for the snapper in the warmer months and if we catch it right they will bite furiously.
Overseas visitors often enjoy our excellent light tackle fishing for kahawai and other fish which we can take on a light spinning rod that is available for casting lures. At certain times we can troll for albacore tuna and there can be some good sized albies
We can go out fishing for Groper if the weather is good.
Shark fishing for sport or fun,we often catch sharks.
Our Asian customers from China,Japan,Singapore,Korea are often keen to try some of our Paua,crayfish and Kina or sea urchin,I can dive for these on request if the conditions are good enough but make sure you tell me before so I can put the dive gear on board.
If you dive there is usually time to jump in and I dive regularly myself. There are many species of fish caught on all trips. With Westcoast Charters,beginners will receive help and fish will be filleted.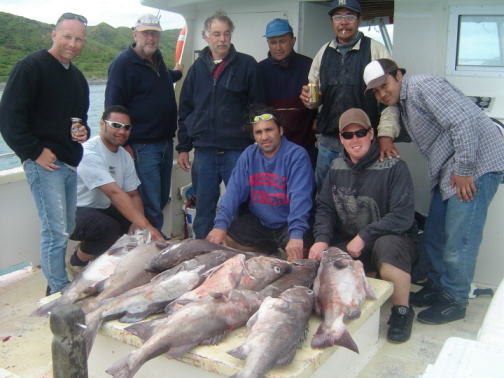 Joining my email list is a good way to be notified of upcoming available places, just send an email with subscribe in the subject box.