Balustrades and Handrails By Custom Balustrades Wellington Fishing Charters homepage
Below a balustrade we did for a property in Whitby, the house received a master builders silver award with our balustrade being a significant feature of the house, more recently a gold award was achieved and you can see our steel balustrade on the 2017 house of the year in Shannon St Wellington.We have balustrades in Wellington, Eastbourne, Aotea, Whitby, Titahi Bay, Papakowhai,Paekakariki,Lower Hutt, Upper Hutt, Wanganui,Kelburn, Karori, Waikanae, Paraparaumu
Stainless steel handrails or balustrades rigged with stainless wire for that that wow factor to your deck or balcony I make balustrades handrails or gates from all metals code compliant and guaranteed they are fully tig welded with no unsightly welds and are not screwed together so dont loosen up and rattle in the wind or need re powdercoating stainless is forever.
We can also do a basic iron or aluminium powdercoated balustrade which can be cheaper we specialise more in the non standard or where it is more complicated and can do spiral handrail or balustrade so the straight stuff is easy we do gate repairs or new sliding or swing gates we do timber fencing new fence or repair an old one and tidy up all H4 posts securely concreted in deep holes.
Small to medium sized jobs can be undertaken promptly and we can do any sort of repair to storm damage. email westcoastcharter@actrix.co.nz
More about us on facebook click here Or go to Balustrades1 on Facebook
Phone 04 2368605 or 027 207 9159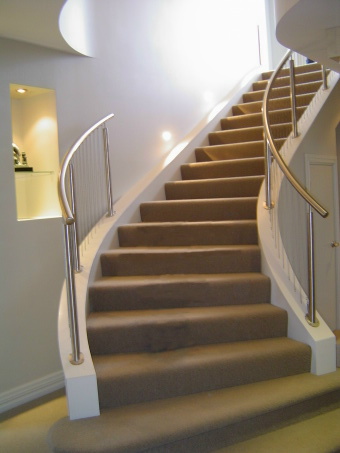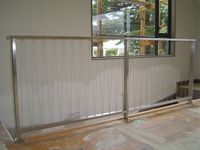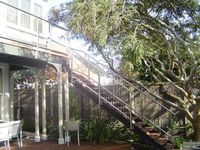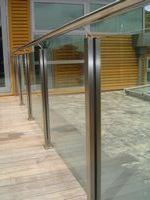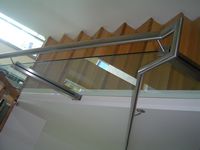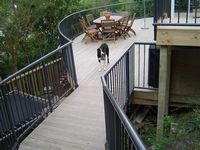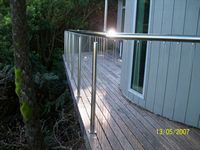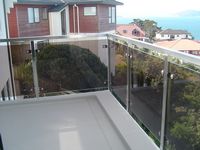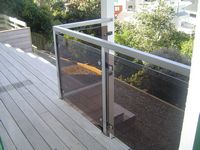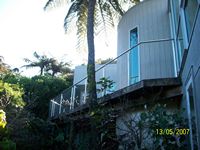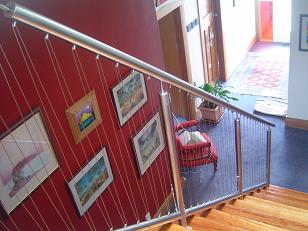 We manufacture stainless steel or aluminium deck balustrades, staircase banisters, handrails and balustrades and anything simillar such as alloy boat repairs and modifications, boat rails, garden metal furniture, and gates plain railings or ornate non standard one off designs.If you are looking for a properly engineered and built balustrade that will look good and will last that is what we do it can have nice smooth curves or be just straight and is fully welded for strength the welds are neat no problem with visability these are not screwed together items there are cheap options elsewhere for that sort of thing you get what you pay for, stainless steel or sturdy galvanised and powdercoated steel balustrades in Wellington are more our thing but we can do welded and powdercoated aluminium
The work is undertaken in our workshop at Titahi Bay, north of Wellington.
All basic designs are priced competitively and the quote will come with a drawing
Stainless steel work has neat small tig welds, all work is to a high standard and guaranteed.
The finish can be polished or satin stainless steel galvanised steel or wrought iron balustrade with all the fancy bits or powder coated if aluminium.
I am a qualified tradesman and initially served my time in the U.K.
You are dealing directly with the manufacturer so prices are wholesale and include GST.
Individually designed balustrades, something that has been hand made by a craftsman and is unique to your house they are not made to cut corners and be cheap they are made in New Zealand not imported.
We can discuss what you want and you can have input into the design if you like, I can work with the builder engineer or architect to ensure a satisfactory outcome or can show you some examples of our previous work.
The balustrades are built to the latest building code B1 and I can advise about deck construction for balustrade fixing producer statements can be provided for council if required
Stainless balustrades can have wire, safety glass or rails and we can wire up your timber frame balustrade. We take control of the whole job from measure up, manufacture and installation, this guarantees quality. Most work can be done with no fuss you get a good job at the right price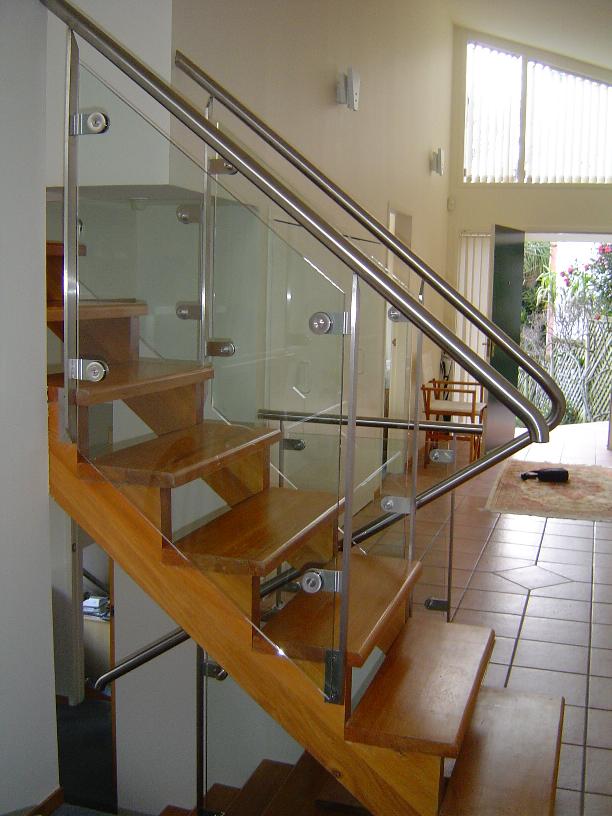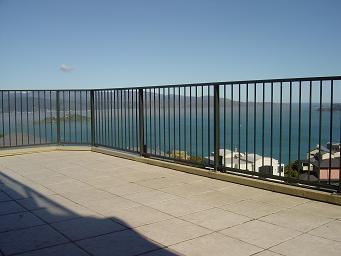 Other services are -
STEEL BEAMS 4711 TICKET HOLDER
METAL GATES GARDEN OR DRIVEWAY
WORN FENCES AND GATES REPAIRED
TIMBER OR METAL FENCING
STORM DAMAGE REPAIRS
BASIC GALVANISED HANDRAILS
MOBILE WELDING (TIG,MIG,ARC)
ROCKET LAUNCHERS,ROD HOLDERS
FIXED QUOTES GIVEN TO HOMEOWNERS